Am I allowed to have a wishlist? Geez the last time I had a wishlist was when I was 10 years old way back elementary years I guess. I don't have a vivid recollection what happened to my wishlist wayback. Anyhow, I guess it's not bad to have one.
Sigma make up brushes. I would lovvve a new set of make up brushes but right now it's too steep for me to have one.
Ipad. I'd love to have one for my kids. Since my ipod 3rd gen has a small screen and I don't want my phone to be abused, I want a little entertainment for my babies. It will be a big help for me during out of town trips when they get bored inside the car.
Dresser. I would love to have this so I can organize my make up and accessories especially now that I have a little girl to share it with ( yes I am already looking forward to it). I would like a customized dresser but I think I will need to look for a shop who makes furnitures.
Underwater camera. J and I wants to try underwater shots. Hence the wishlist. But I guess since I need to bid goodbye to my 3 year old PS cam I might also use this as a handy cam whenever I have the need to capture a moment with my
kids.
Business. As a SAHM I would like something that would keep me busy and going aside from being busy with my kids and housekeeping.
Yoga. I hope I can enroll next year in a yoga class.
Out of the country trip with J and the kids.
House. I would want to move to a new place, new neighbors since my kids are growing up so fast and I would like them to enjoy the joy of being a kid in a peaceful neighborhood. (I wonder if J would agree to this Hello Kitty house)?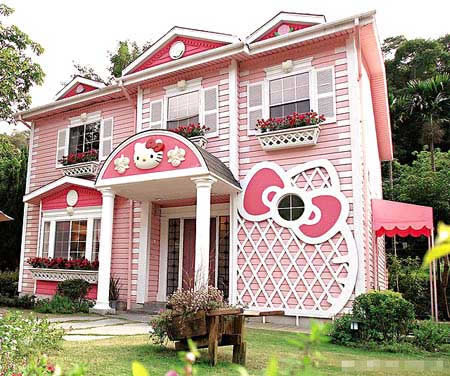 Good Health for my family.
How about you? Do you have a wishlist? Share yours.