Image from google
I am proud to be part of the Guinness World Records for the most number of fashion models that walked the runway last November 29, 2012. I walked for the brand Karimadon along with other non-professional models.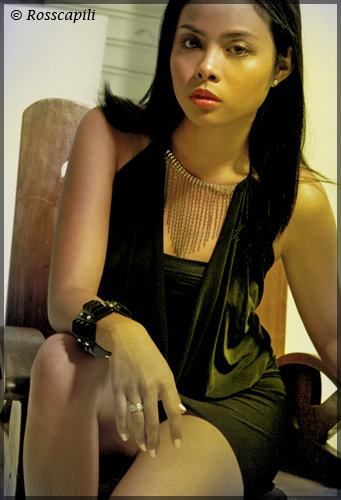 Photoshoot 3 years ago by: Ross Capili
It was never my intention to take it seriously to submit a photo to their website as I don't have a nanny to look after my kids on the event day. But two days after I submitted my photo, I received a confirmation that I got a spot for the catwalk. It fell on a Thursday and yes it's a working day so I'm not yet sure how will I be able to walk on the event. Nevertheless, I still went on the fitting for the brand.
I did a text brigade to cousins if they can look after my kids while I am away. My original plan was, J would look after the kids in the morning until about 4pm. And he would go to the event to be my photographer. My brother agreed and his wife but due to network issues there were miscommunications (again)! J had an emergency meeting at 4p.m so my cousin who made herself available for me after her class was the only option I have. So I sent her home to look after my kids.
The call time for our brand was 4p.m. so I, together with other non-professional models spent our time doing our own hair and make-up. It was so hard by the way, sitting in a holding area with minimum source of light available to do your own make-up.We also had to squeeze in all our stuff in our own seats since the holding areas has to accommodate not only models but as well as organizers, mua's and brand managers.
Event was about to start
Fitting day at Karimadon
At the holding area
The event started about 30 minutes past 6:00p.m. I belong to the runway 1. There were 5 runways and 5 models will walk simultaneously so we expect it to finish in about an hour or so. J on the other hand was on his way to watch me walk and expecting to take photos from the event. But I didn't know what happened that day it was so traffic everywhere. He came all the way from Quezon City and took all the shortcuts just to get to the event but sadly he didn't make it. I must say it was my 30 seconds of fame and I barely saw people sitting in front of us because of the light from the stage.
J arrived 20 minutes after I walked the runway so no photos except BTS. Boo! After the walk we went straight home and still was traffic and I missed my kids already. When I arrived, my little girl cried a lot when she saw me. It was the longest time I was away from them.

It was the longest day for me away from my mundane activities and I am proud to be part of such a huge event.