There are days that I sleep in the wee hours of morning. Sometimes I try to relax before I sleep and what I do is watch a movie before dozing off or finish the chores. Either way, I still sleep late.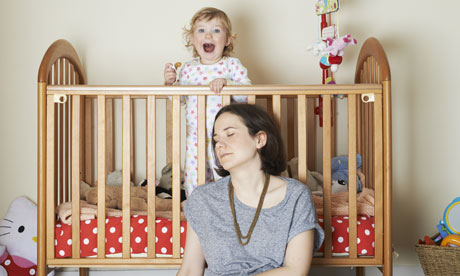 Usually I sleep as long as I can but I sometimes forget that I have a permanent alarm clock. When they knock the door it's a signal that I have to get up already and prepare our breakfast. But there are moments when I want to extend my sleep or should I say to lazy to get up, I would find myself reposed on their bed. Their room is a very conducive place to sleep as it has the biggest window and has always a cool morning breeze. When it happens, there are moments that they just stare at me until the minute I wake up again. It's funny how I catch them staring at me and quietly whispering to themselves not to wake me up. Mind you, it's really funny when they have serious conversation. But sometimes when their energy spikes up, I don't have any choice but to endure their persistence in waking me up. Imagine cutesy little fingers poking your eyes and one little girl pulling your shirt and making her way to your breast and the other one is busy stroking his tiny car on my legs and continuously tells me, "Mama, too wake (awake)!" Like do you have any choice? I don't. Haha! Sometimes as much as I want to continue the good dream I had I couldn't because I need to get up and get going. They are a continuous reminder that I am already a mom and not the lazy student who sleeps all day long during weekends. How I wish I could have that time but hey, I still prefer tiny fingers poking my eyes because I am happy waking up each morning seeing their smiling faces.
Do you have lazy days like me? I'd like to hear them!