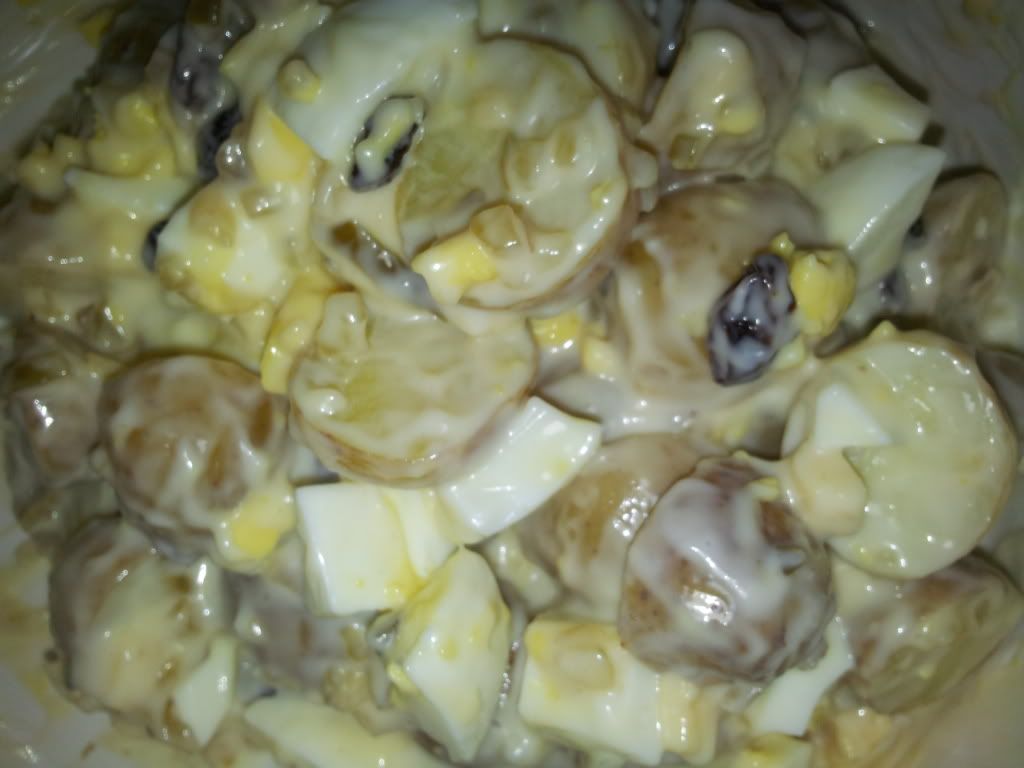 One of mommy duties is to do the grocery. When I went the other day saw some baby potatoes on the vegetable section and thought of making some salad out of it. So far J loved this and even asked me to make some more.
I will be sharing my own recipe of potato and egg salad. I usually use baby potatoes for this recipe since it is very easy to cook and easy to prepare because you will just slice the potato clean in half. Made some modifications to achieve a mixture of taste from the sweet to salty and sour flavor of this salad. Here's the recipe:
Ingredients:
500 grams baby potatoes, sliced in half
3 medium eggs, boiled, sliced in cubes
1/4 cup raisins
1/4 cup pickle relish
1 1/2 cup mayonnaise
Procedure:
Cook baby potatoes in a large pot enough to cover it. Usually takes about 10-15minutes. Make sure not to over cook it. One tip after boiling the potatoes is to pour ice cold water to stop the boiling process.
Mix mayonnaise with the potatoes all the ingredients. Serve chilled.
Feel free to try the recipe. What's your favorite salad? Share your thoughts.
Till my next post.
xo,
ning